Keep your information confidential
We often find ourselves working out of our homes around people we don't know and don't trust. Leaving your computer alone could be a potentially dangerous situation, but Browser Lock will make sure what's yours stays yours.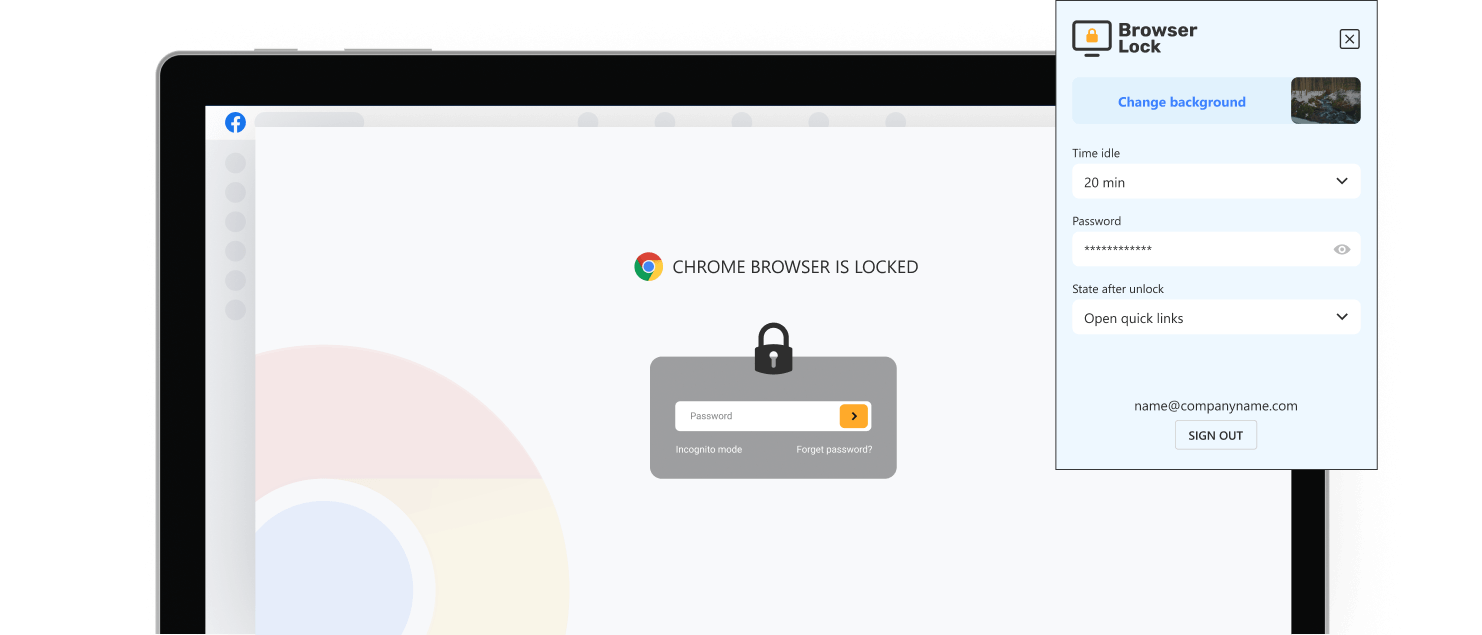 Frequently Asked Questions
After a couple of minutes of inactivity, your browser will automatically lock. You can also lock it yourself when you want to move away from your device to make it secure.
A browser lock works a bit like a screensaver, with the difference being that it's protected by a password making it impossible to access by third parties.
Our extension is free, and you can download and install it on your computer and turn it into a fortress.
Any questions?
We're always happy to help you with any questions regarding Browser Lock.